It's that time of year again. Harvesting sundry fruit and vegetables has been keeping us somewhat busy of late. Unfortunately we did not have a chance to eat any pears this year; the hornets scoffed the lot. We did however manage to collect some pears from the Aged FIL's garden. They're not very nice to eat, so instead we've turned them into 15 litres of perry.
What about apples? Yes, we have those. Once the hornets had eaten all the pears, they turned their attention to the apple tree, so I harvested the lot. It's only a small tree, so there were about twenty apples – but they are good. Obviously there weren't enough to make any cider. But we went to see a retired farmer nearby. He has an orchard which he's not really bothering about any more, so we came home with around 130kg of apples (there are more bags out of camera shot on the left…)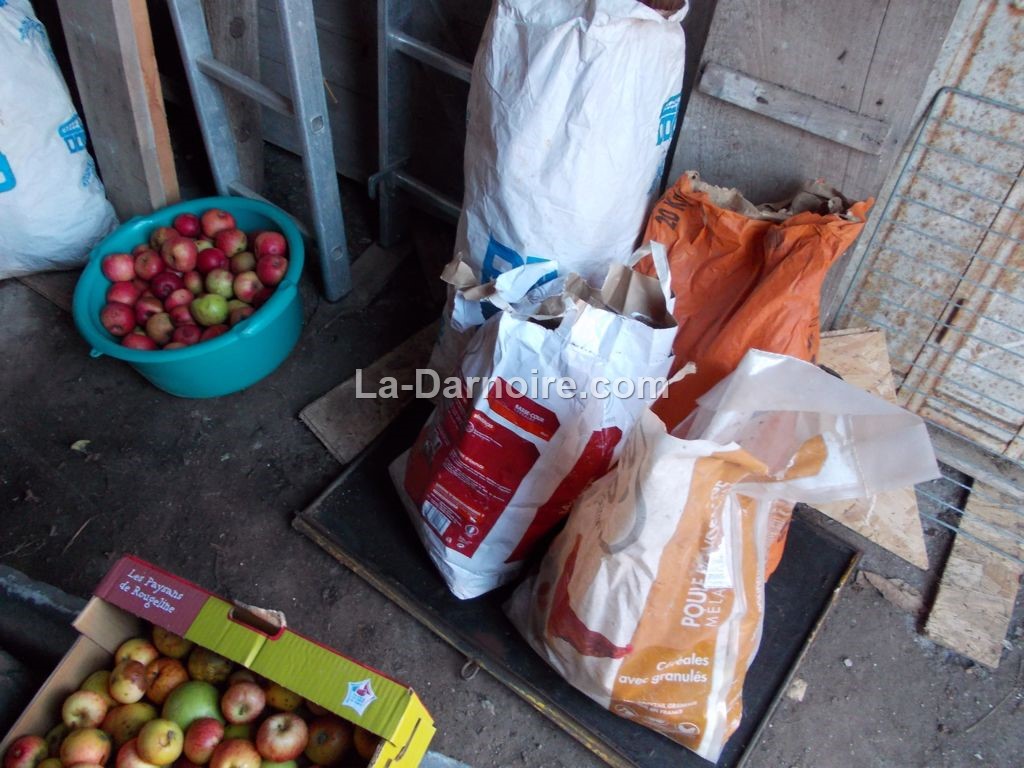 Nearly six hours of processing later, we had 75 litres of apple juice in a barrel, ready to be turned into cider. (I did a quick stock-take, and we do have enough bottles to contain it all – friends tend to bring us their empties for some strange reason.)
And whilst on the subject of fruit, this is only the second time in six years that LSS has managed to grow some watermelons. We have three; this is the largest at nearly 10kg: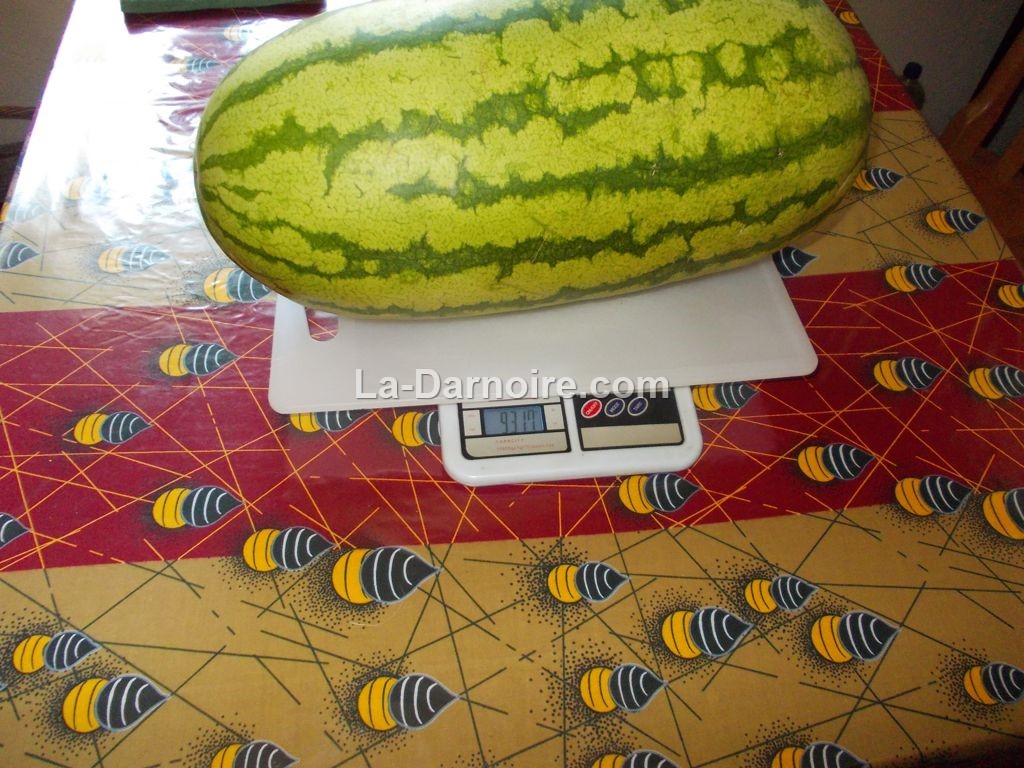 Raspberries, blackberries and sloes have already been collected and frozen. And now the chestnuts are starting to fall. Everything is at least a month early this year.
LSS has also been busy processing the vast crop of tomatoes we have this season. So far she has produced 30 litres of tomato soup for the winter. Not to mention the numerous pots of canned tomatoes, and frozen stuffed tomatoes. It's a good thing we now have the use of an additional freezer.
Oh, I didn't tell you about that. No, we didn't buy another freezer. We're now using the one at the Aged FIL's house. You see, he's no longer there. He's been in Orleans hospital since July, and has been gradually rising to the top of the waiting lists of several retirement homes. In fact, a couple of weeks ago he reached position number one on the list of a place called a USLD in Romorantin. (This French abbreviation means something like "long-term care home". It's a sort of hybrid between a retirement home and a hospital.) However, no sooner had the USLD telephoned LSS to say that they now had a room free, than the Aged FIL developed bronchitis, and the hospital refused to discharge him. He's now due to enter the USLD on Monday, but even this is looking unlikely as he is now apparently suffering from an excess of sodium and is somewhat dehydrated. (Yes, he is in a French hospital).
So, to avoid any spoilage, we have been gradually clearing out the food storage cupboards in the Aged FIL's kitchen, and using the additional space in his freezer.
Today's food processing involves peaches. Lots of peaches. For the first time, the little peach tree outside the kitchen has produced a bumper crop. So LSS will be making jam, and peaches in syrup. I shall then try my hand at making mebos (dried peach fruit roll).
And as for the house renovation progress, LSS's office area has been completed except for the painting. For all the ceilings in the barn, I actually used laminate flooring boards. Why? Three reasons:
a) I don't like plasterboard; installing this on your own is not easy.
b) These boards actually weigh less than plasterboard.
c) They're cheaper than plasterboard.
There's a layer of glass fibre insulation between these boards and the rafters. As the ceiling in this area will be painted, I filled in the tiny gaps and screw-heads with caulk. (The wall on the right has been re-plastered since this photo was taken).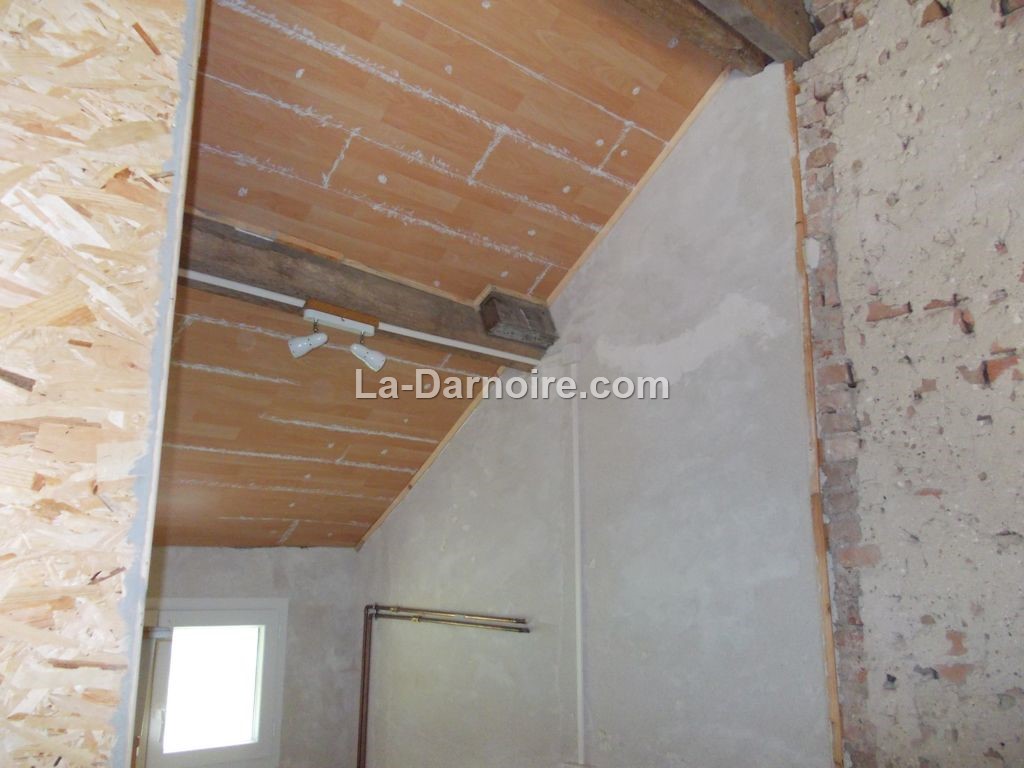 After this area had been completed, I decided to purchase a pneumatic nail gun. This proved to be a much easier way to fix the laminate boards, and the tiny brads are almost invisible. The rest of the barn ceilings were completed in this manner, and will not be painted: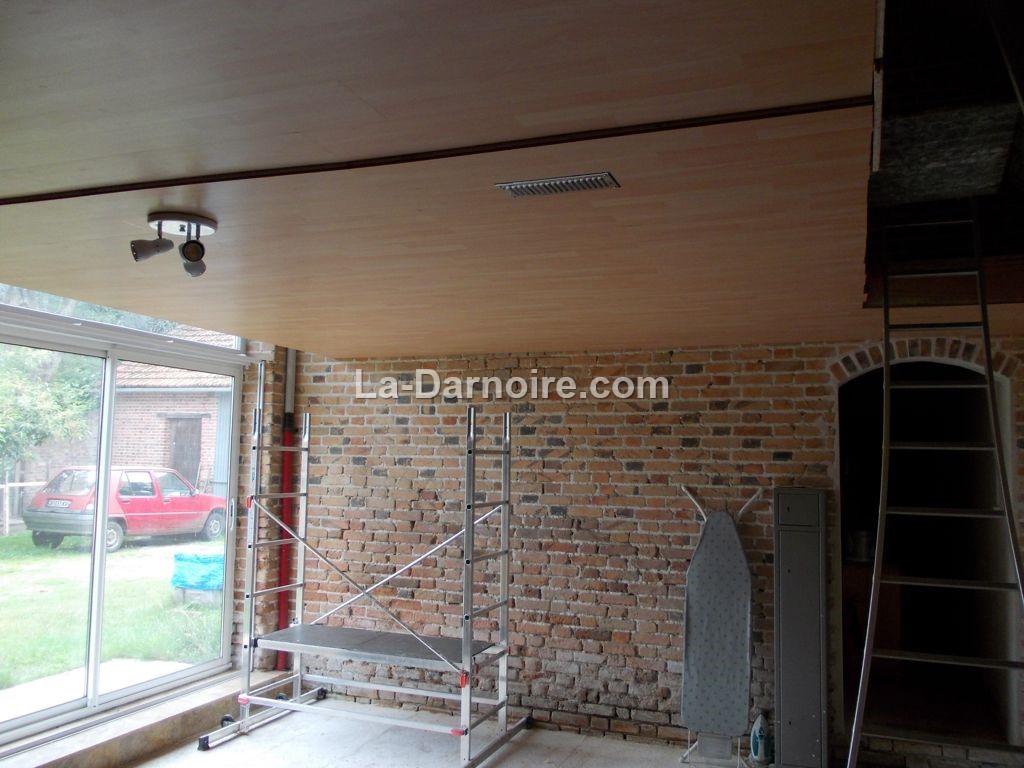 The upper level – which consists of the future bedroom and spare room – has also been constructed. This is the floor of what will be the future spare room: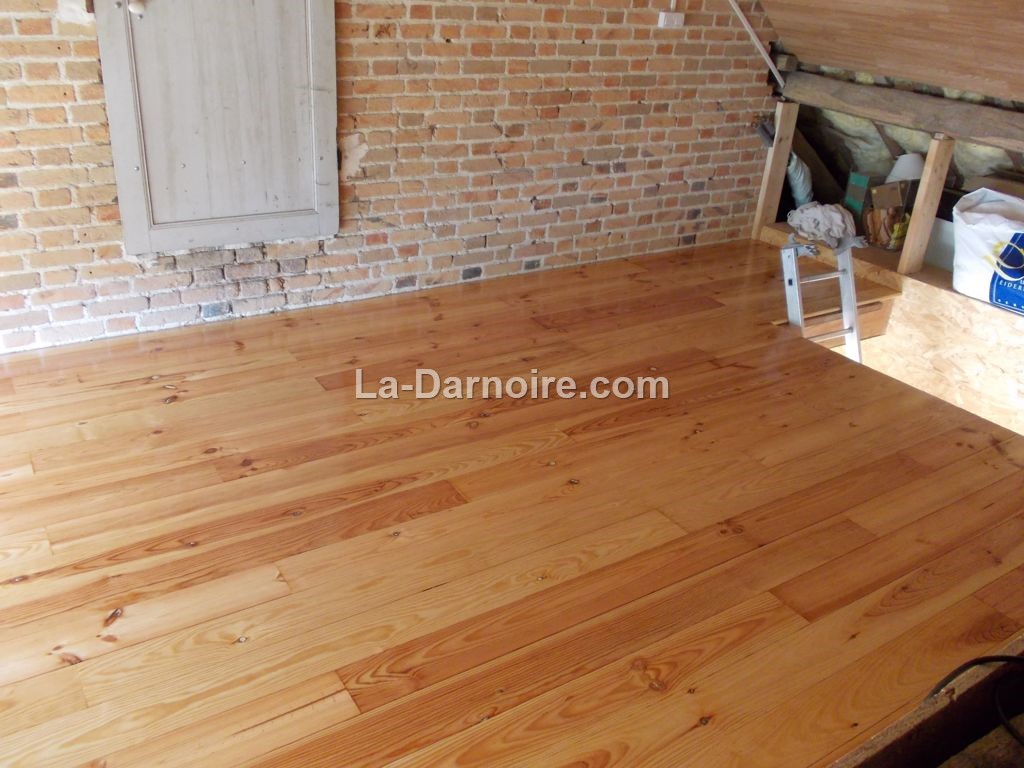 And in addition to the usual chores like cutting firewood, I have now started laying the remainder of the travertine tiles in the barn, with the goal of getting this finished before the end of October.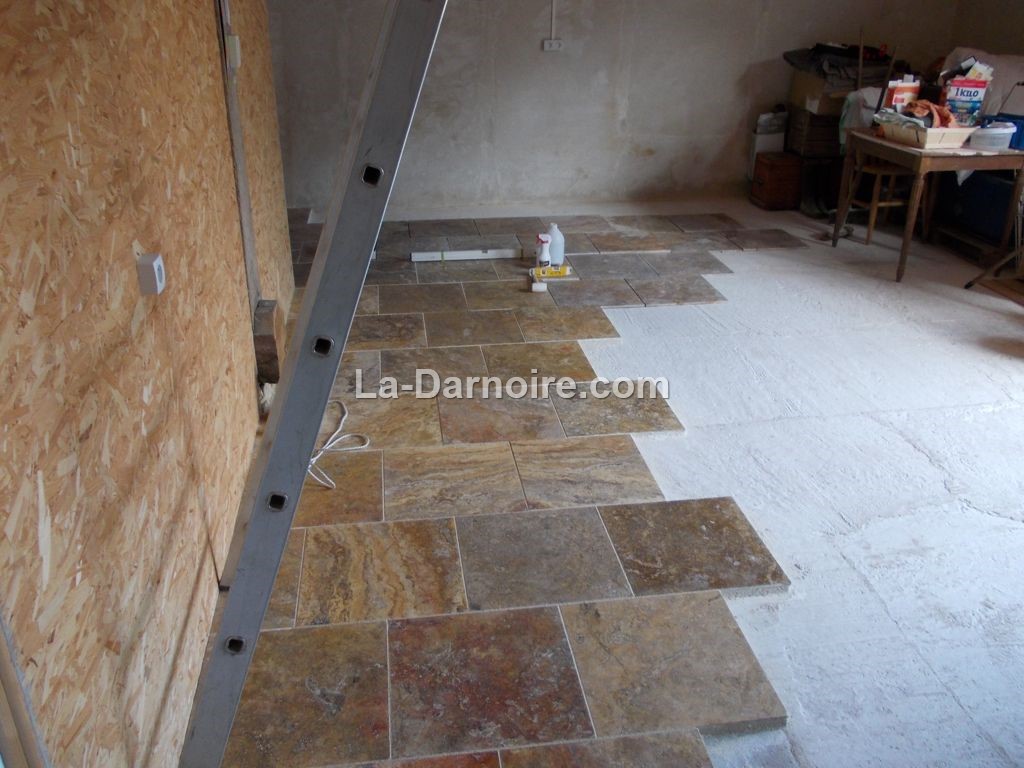 So there you are. Now you know as much as I do.