Oooh, look. A new layout!
As it's been raining rather a lot recently, I've had to postpone the construction of LSS's polytunnel. Instead, I enjoyed being inside, in front of the computer.
As a result, the whole website has now been redesigned, and is now suitable for viewing on a mobile device. Unfortunately, this meant that the blog was looking a bit odd, and despite lots of testing, I just couldn't get Blogger to play nicely. So I have installed WordPress, and with a bit of tweaking, here it is. I hope you like the new look.
Several pages have been added to the main website too. You'll find them under the "Heating" and "Bathroom Facilities" menus. More will be added soon!
So, what else is new? Well, our chickens have finally paid for themselves. Breakeven point was reached on the 11th February, at egg number 541. From now on, free eggs!
The next project when the weather improves (apart from the aforementioned polytunnel!) is the construction of a solid base behind my workshop. This is where the rabbit cages will be located.
Oh yes, and we were given a coypu by our neighbours. The meat was turned into a paté, and I have tanned the skin.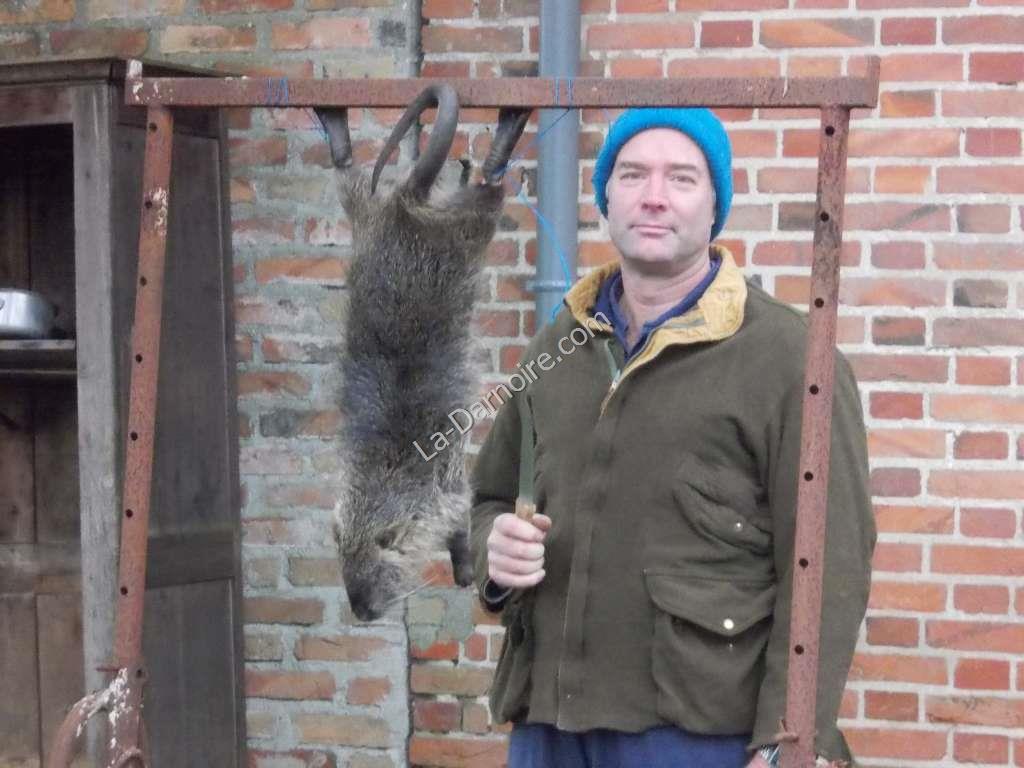 I intend making a hat…