The solar panel on the roof was displaying a temperature of 2.3 degrees at 06h30 this morning! Autumn is definitely on its way.
I took advantage of the aged FIL's absence to use the chainsaw to tidy up some of the wood from the fallen building at the other farmhouse. It was then brought back to La Darnoire where it will soon join the logs in the woodshed.
LSS harvested the second row of potatoes. These included some monsters; one weighing 916g!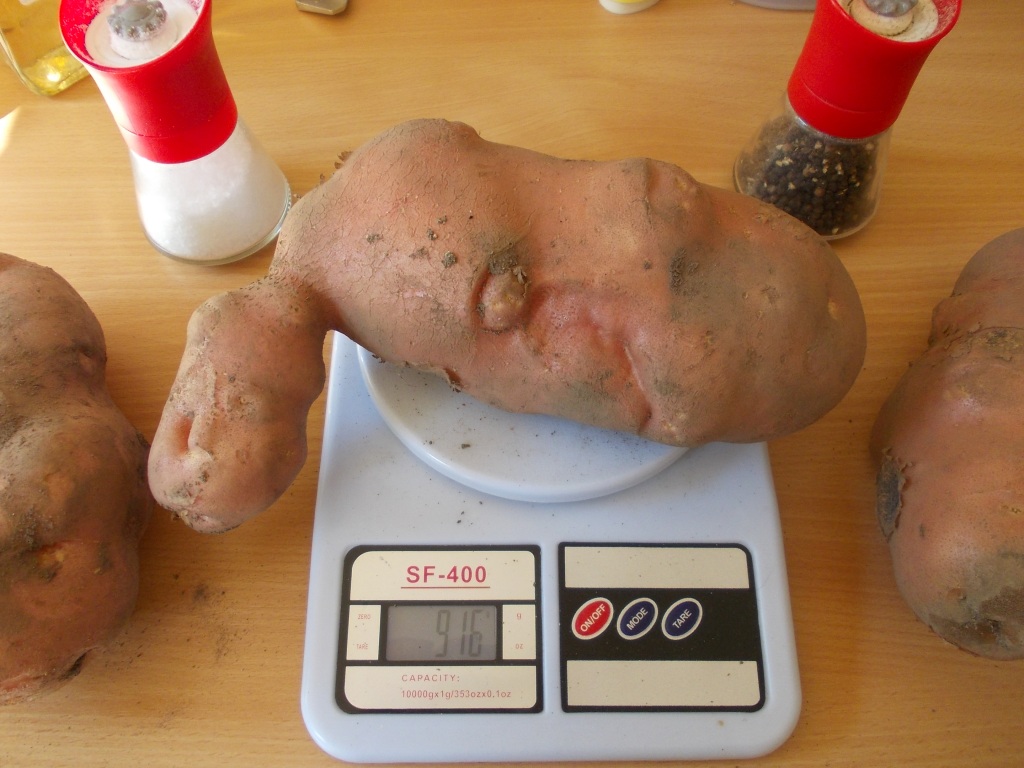 The aged FIL has been moved from the pulmonary unit to cardiology.